Our trading partners :

Recipes for Efficiency, Haas develop solutions that allow you to save energy in all phases of production. Raw materials are the biggest expense factor in production. We manufacture in a precise and premium quality at reduced waste to keep our production cost low. Our machines are highly automated, simple to operate and easy to maintain that allows you to increase your revenue over the long term. .
Headquartered in Leobendorf, Austria, Haas group is consistently expanding as the leader in food industry. Acquisition of biscuit plants producer from Denmark, DFE Meincke, in 2009 and aeration technology from Netherlands, Mondomix, in 2002 strengthen Haas group to be an internationally operating group.
World leader in snack foods and cereal systems. Headquartered in South Beloit, Illinois, USA, American Extrusion International now have over 600 customers in over 100 countries and are recognized as the world leader in snack food manufacturing equipment. We have modernized our equipment to make sure our customers are getting the highest quality machinery at the best value, always recognizing that dependable service and creative research and development are also important elements of a profitable relationship.

Caotech B.V. is focusing on manufacturing of ball mills for processing cocoa, chocolate and compound. In this respect we supply worldwide turn-key projects to the cocoa, chocolate, compound, ice-cream and bakery industry. Caotech b.v. is based in Wormerveer, the Netherlands.
Based in New Delhi, India, Jindal Films is a leading global supplier of speciality OPP films. Converters use them to efficiently produce innovative labels that are compatible with all major types of printing equipment.
Through innovative film technology and prior acquiring ExxonMobil OPP business division, Jindal films is recognized as a leader in providing polypropylene and polyolefin shrink film labelling solutions. ROSOTM films provide consistent performance for use in reel-fed shrink applications.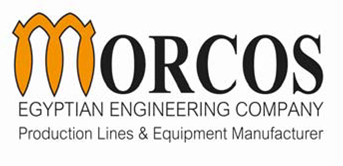 Founded in 1989 and headquartered in the 10th of Ramadan City, 70 km away from Cairo, Egypt, MORCOS is one of the leading manufacturers of confectionery and bakery production lines and equipment. MORCOS has a long list of satisfied clients in Egypt as well as all over the Middle East, Far East and Europe.