Our global partners :
Recipes for Efficiency, Haas develop solutions that allow you to save energy in all phases of production. Raw materials are the biggest expense factor in production. We manufacture in a precise and premium quality at reduced waste to keep our production cost low. Our machines are highly automated, simple to operate and easy to maintain that allows you to increase your revenue over the long term. .
Headquartered in Leobendorf, Austria, Haas group is consistently expanding as the leader in food industry. Acquisition of biscuit plants producer from Denmark, DFE Meincke, in 2009 and aeration technology from Netherlands, Mondomix, in 2002 strengthen Haas group to be an internationally operating group.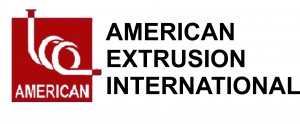 World leader in snack foods and cereal systems. Headquartered in South Beloit, Illinois, USA, American Extrusion International now have over 600 customers in over 100 countries and are recognized as the world leader in snack food manufacturing equipment. We have modernized our equipment to make sure our customers are getting the highest quality machinery at the best value, always recognizing that dependable service and creative research and development are also important elements of a profitable relationship.
Caotech b.v. has a world-wide reputation specialized in mainly self-developed machineries for the food industry. The technical staff of Caotech has a combined expertise of many years in the construction/manufacturing, overhauling of ball mills and its spare parts. In close co-operation with the customer, innovations for new machineries and process technical solutions are accomplished.
Our specialism will lead to the right solution for your company.
Caotech b.v. is located in Wormerveer, the Netherlands (next to Amsterdam and close to the world leading cocoa processing factories). We like to introduce ourselves as a manufacturer of ball mills for processing cocoa, chocolate and compound. In this respect we supply worldwide turn-key projects to the cocoa, chocolate, compound, ice-cream and bakery industry.

We stand for bakery machines and lines for royally baked goods.
Technology changes, but the principles stay the same. Koenig's motto since its founding in 1966 has always been: Our products stand at the service of the bakers. Our goal is to simplify the production of baked goods and heighten their quality – while maintaining the artisanal character of your products.
There is no limit to the variety of products – you prescribe the desired products, we'll find the right technical solution. Satisfying the needs of our customers worldwide, constant innovations and highly qualified employees have made us the leading manufacturer of bread roll machines worldwide.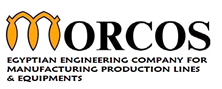 Founded in 1989 and headquartered in the 10th of Ramadan City, 70 km away from Cairo, Egypt. MORCOS is one of the leading manufacturers of confectionery and bakery production lines and equipment worldwide. MORCOS has a long list of satisfied clients in Egypt as well as all over the World.
MORCOS's primary market presence started back in 1970 with the agency of the premier Austrian company Franz HAAS Waffel- und Keksanlagen and the manufacturing license for certain capacity wafer production lines in Egypt, Sudan and other territories in 1989. HAAS is a globally renowned manufacturer of production lines for bakery, confectionery and dairy products for a wide range of end products such as wafer, waffles, biscuits and cakes.

Syntegon is a leading provider of processing and packaging technology. As a highly trusted partner to the food and pharmaceutical industries we supply customers with intelligent and sustainable solutions worldwide.
As the former Bosch Packaging Technology GmbH headquartered in Waiblingen (Germany) we supply a wide range of machinery, systems, and services. 6,100 associates at more than 30 locations in over 15 countries, provide industry-specific consulting, engineering expertise, and machinery services.